Golf Links Road
in Ferndown
INKSPACE have achieved full planning permission for the refurbishment and renovation of a private home, on the edge of the award-winning Ferndown Golf Course.
The brief from our client was to provide a contemporary home, with large open plan
living spaces, with an overall feeling of 'Light, Height, Open and Airiness'.
In order to achieve the budget constraints, the approach to the design was to retain and
remodel as much of the existing ground floor structure as possible, extending and
infilling small areas to maximise the potential of the floor plan. At first floor, the existing roof structure remains in place, but the internal spaces have been reconfigured to
provide three double bedrooms, with dressing and en-suite facilities.
Large areas of glazing have been introduced to create a seamless link between the
internal living accommodation and the garden. At first floor a replacement dormer runs
the length of the existing roofline, which provides additional head height within the
bedrooms, each connected to the tree canopy by large format, floor to ceiling glazing
and a Juliette balcony.
The external envelope of the property retains a nod to the former 1970's dormer
bungalow. The addition of a new standing seam roof replaces the dated concrete tiles,
along with the new linear and vertical elements which puncture the original form.
Together, this simple palette of materials presents a modern twist to the existing.
This project is an example of how new forms can be influenced from old, resulting in a
unique property which reflects the demands of modern day living.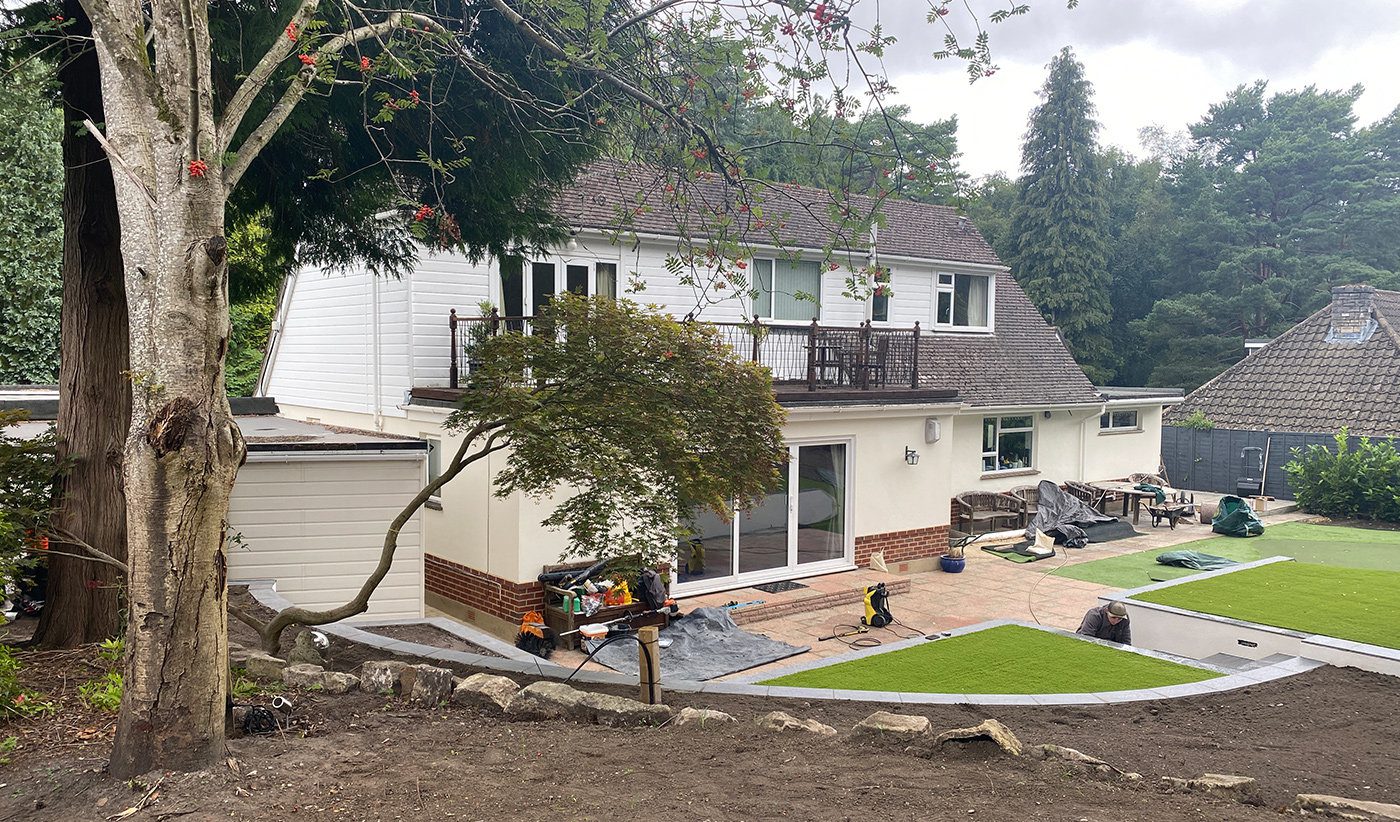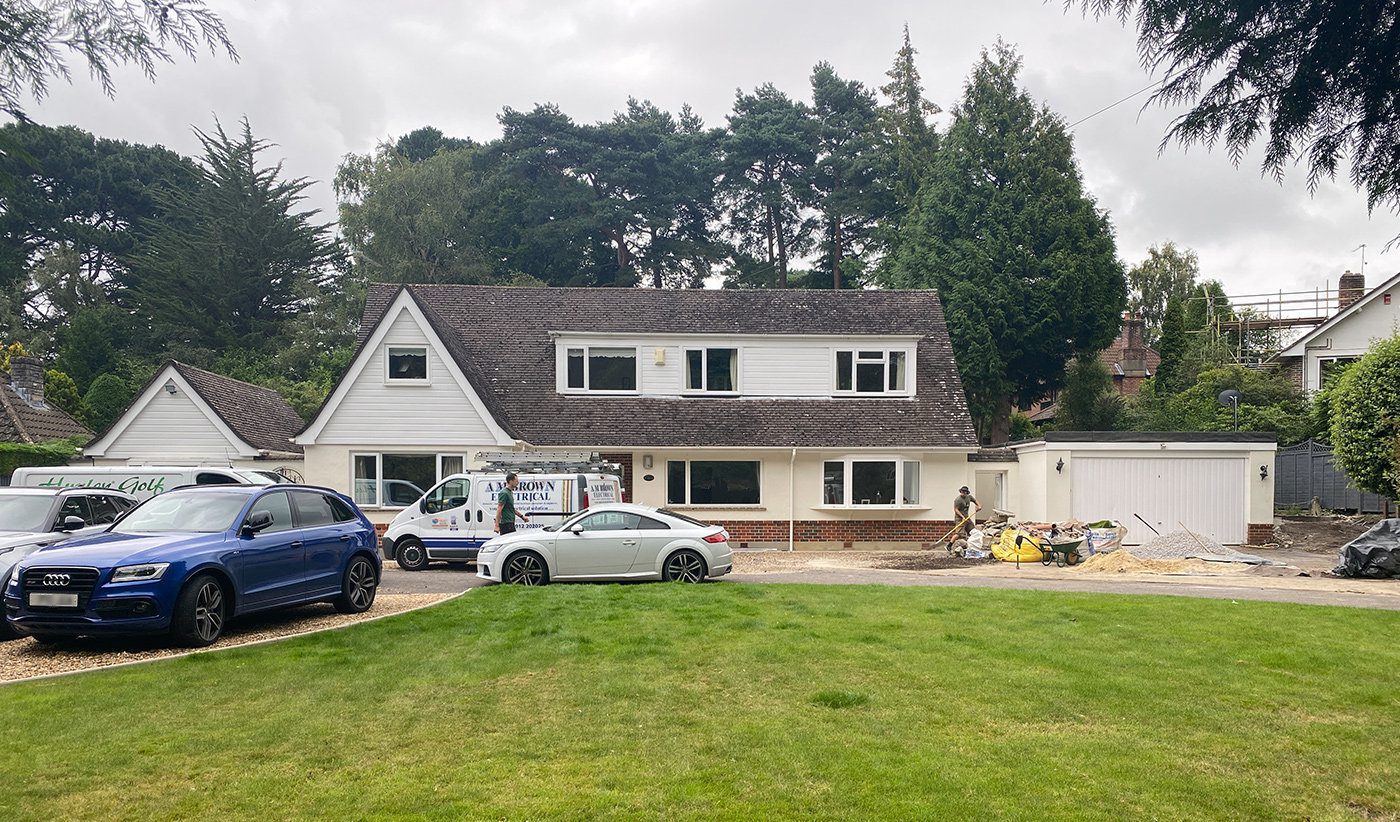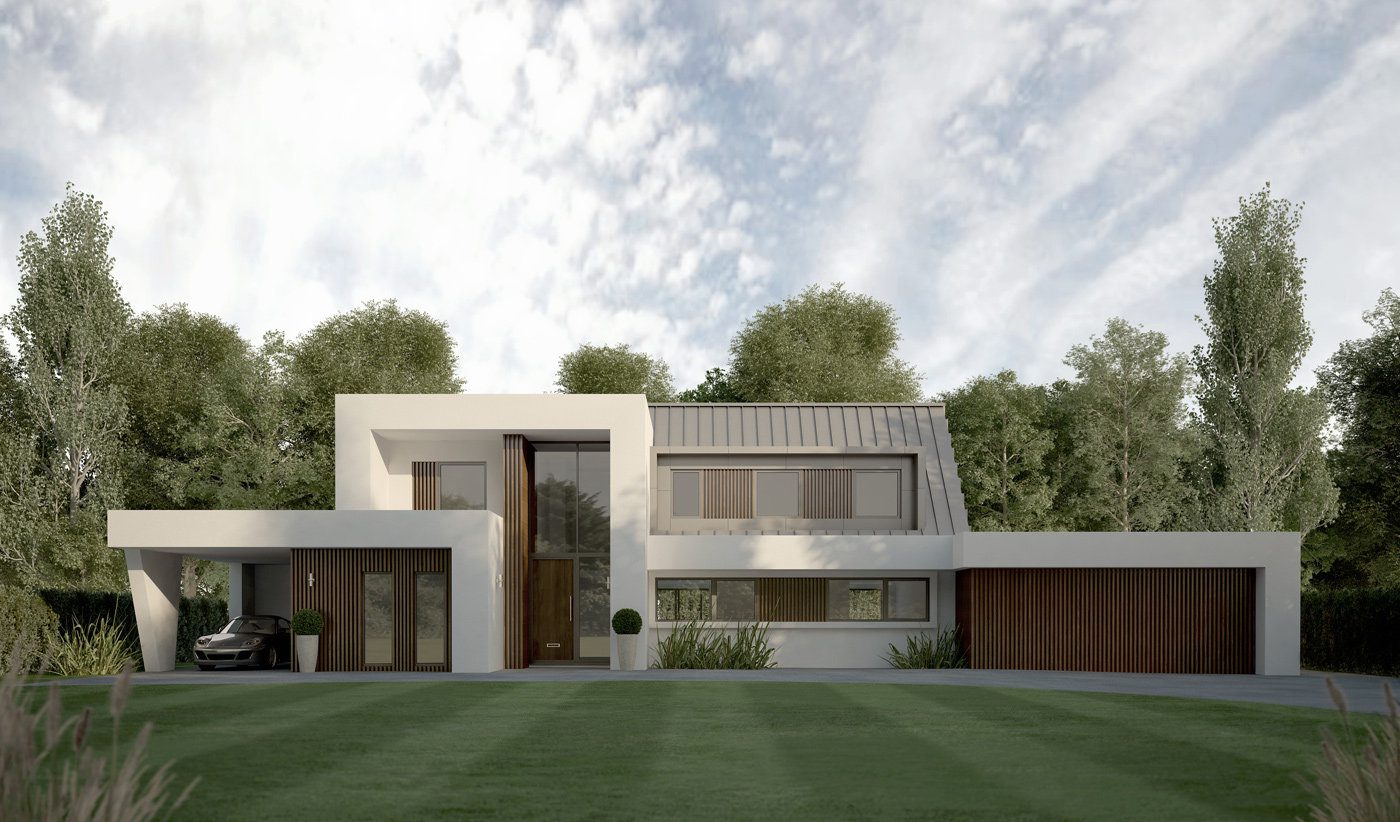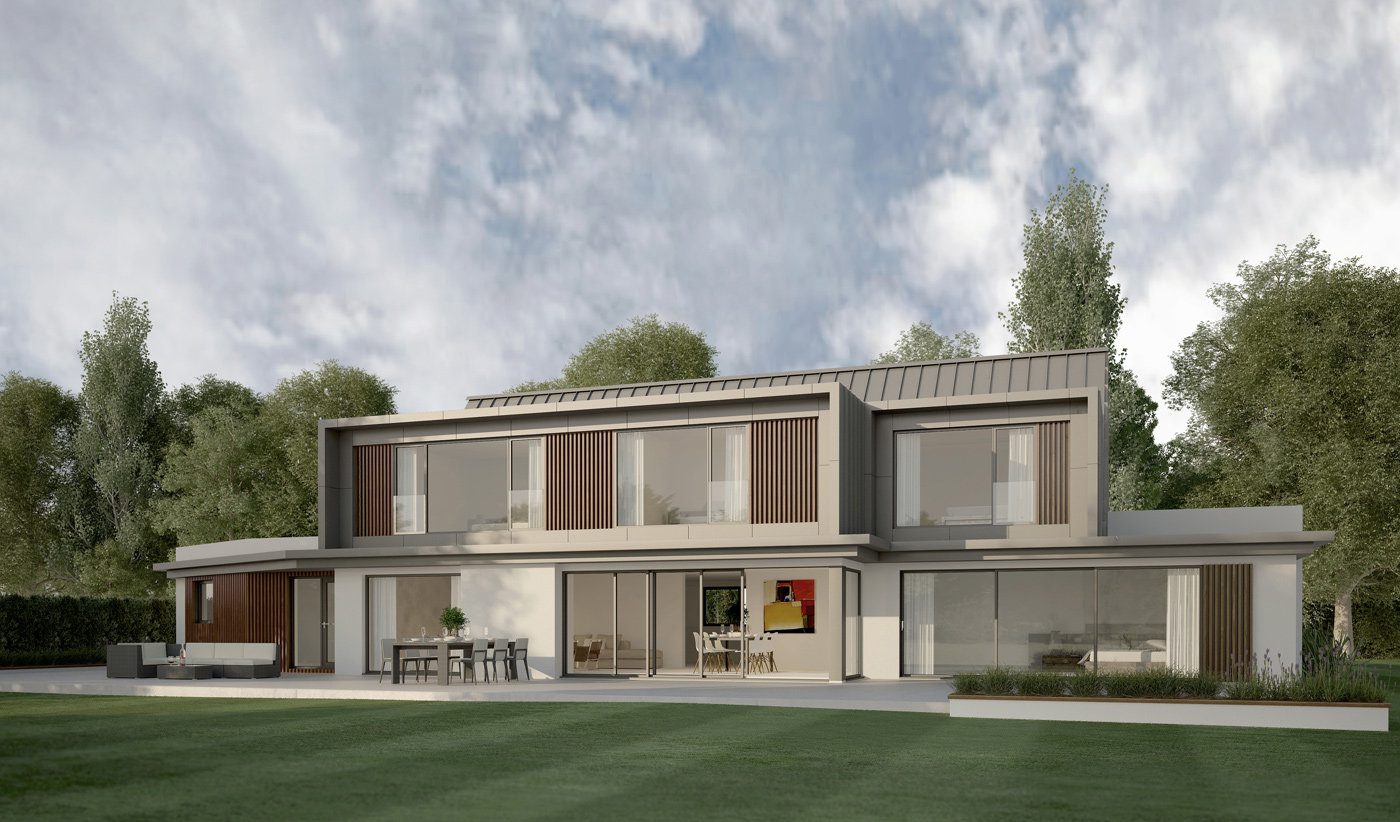 If you have a project in mind we'd be very happy to help you bring it to life