Complete Refurbishment and Renovation

in Brockenhurst, New Forest
INKSPACE have been appointed as Architects for the complete refurbishment and renovation of an existing forest cottage in Brockenhurst, within the New Forest National Park.
The project brief was to create a modern, comfortable and sophisticated retreat, maximising the footprint of the existing property and the adjoining garage.
The external appearance of the cottage has remained true to its existing features, whilst the internal spaces have been extensively reconfigured. The former kitchen, bathroom and dining area to the rear of the property have become one large open-plan living space. There is a greater connection to the garden and special features, such as a beautifully crafted timber window seat and an over-sized sliding door between the lounge and kitchen, allowing natural light to flood through the property at different times of the day.
The former lounge has become a master bedroom, whilst the existing garage has been converted to provide a store, ensuite to the master bedroom, cloak room and utility space. Vaulted ceilings have been introduced to the open-plan layout and entrance hall, creating an unexpected wow factor as you enter the property.
At first floor the existing chimney stack, which severed the second bedroom has been removed, to provide two equal sized, cosy bedroom spaces, which share the first floor shower room.
The project commenced on site in Spring 2021 and was completed in January 2022. This beautiful INKSPACE designed property can be booked for short breaks via Boutique Retreats.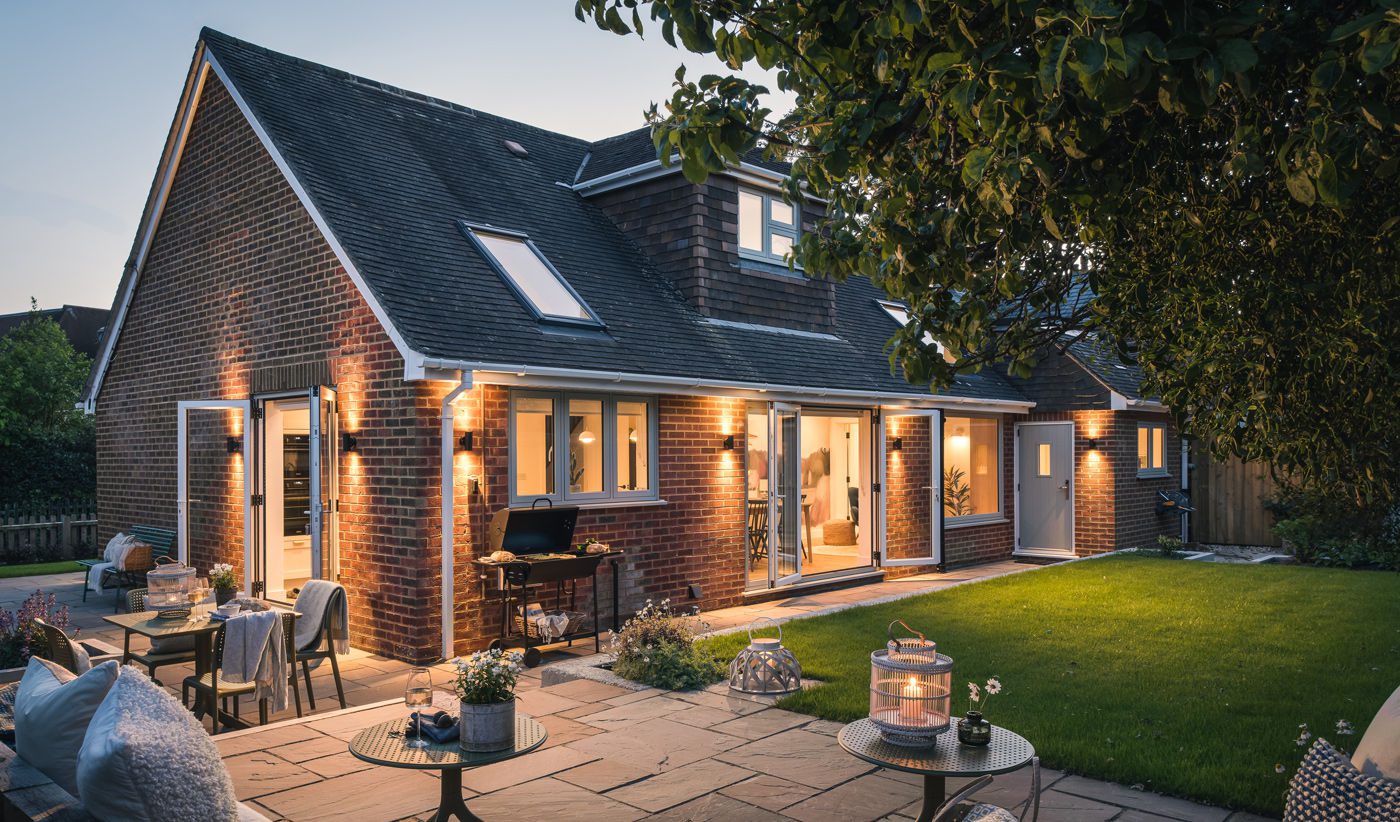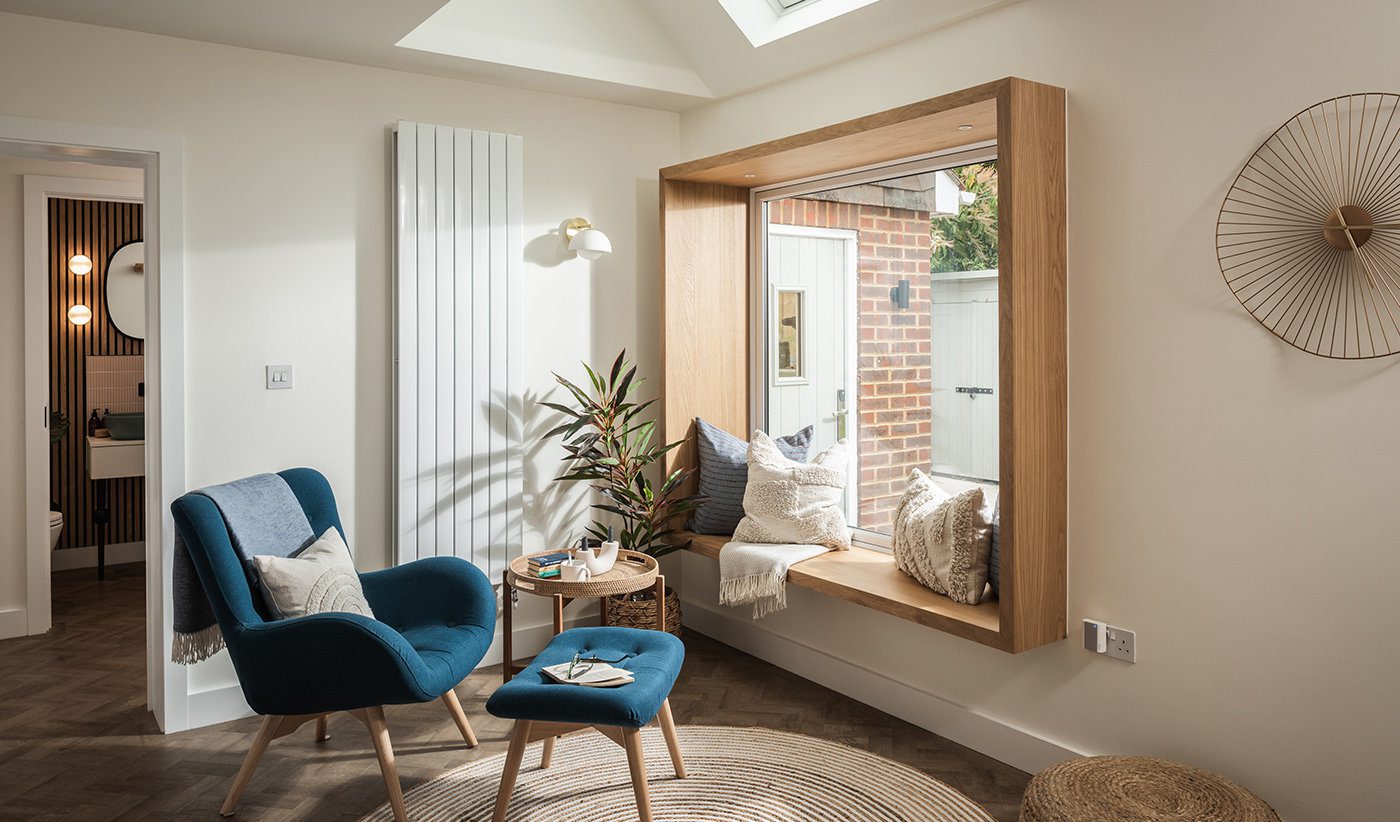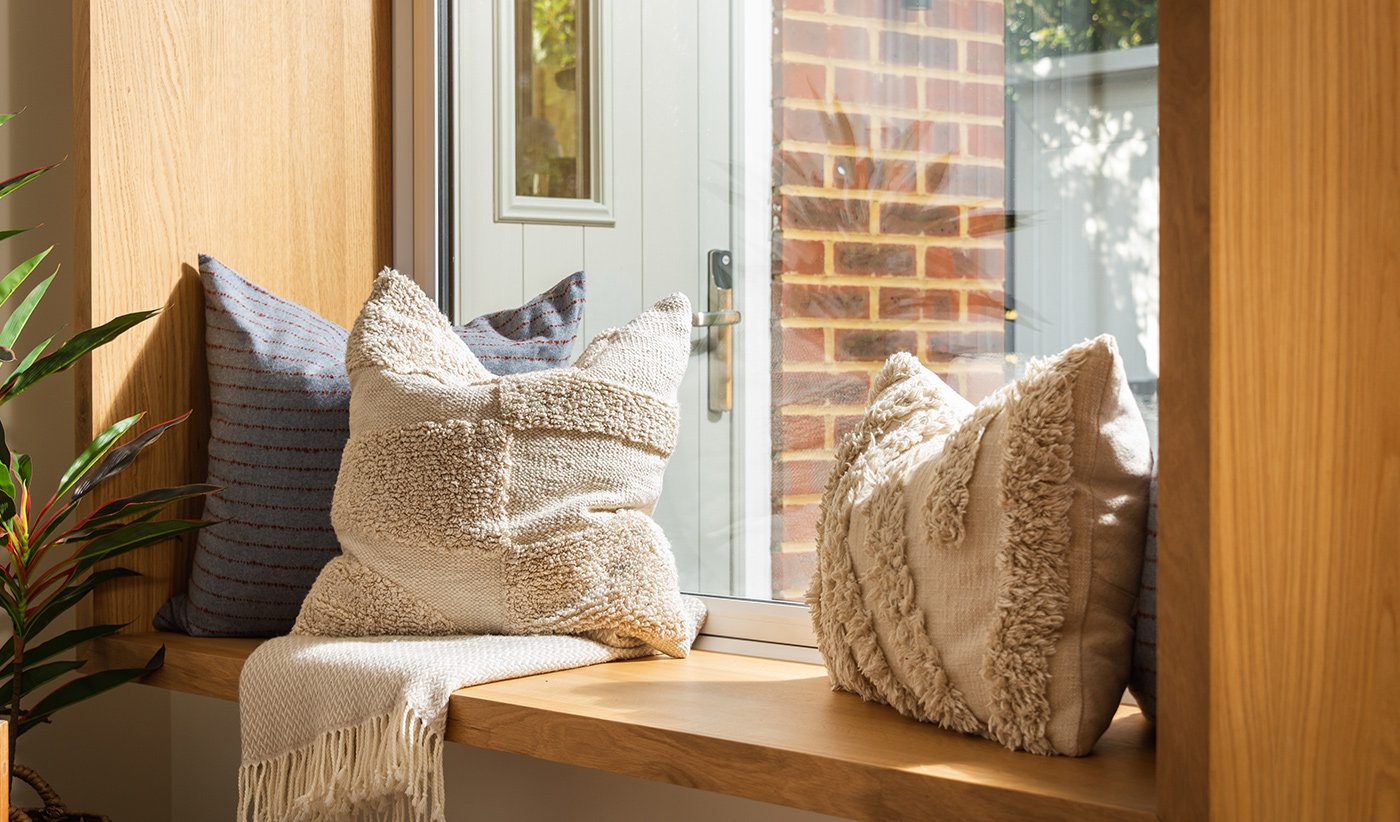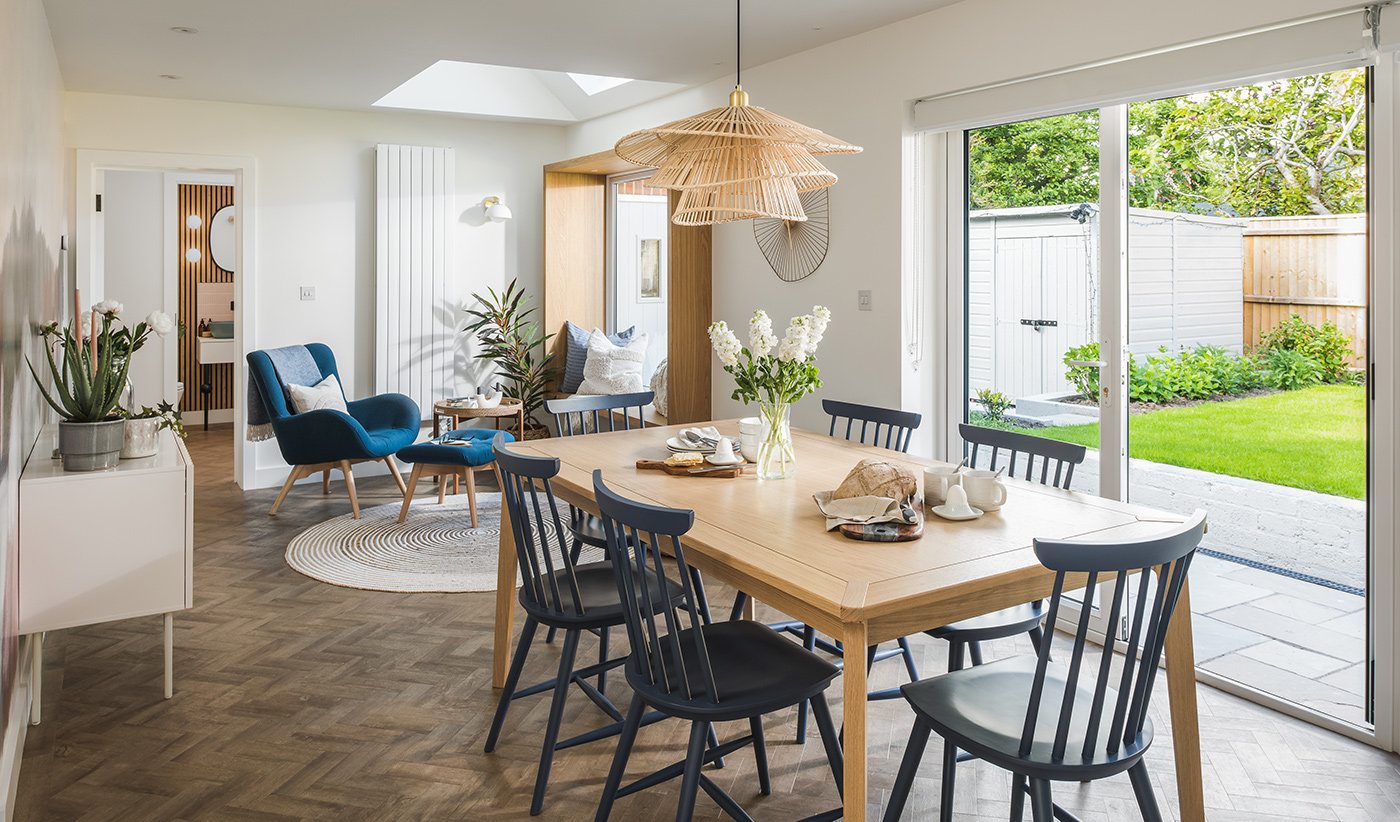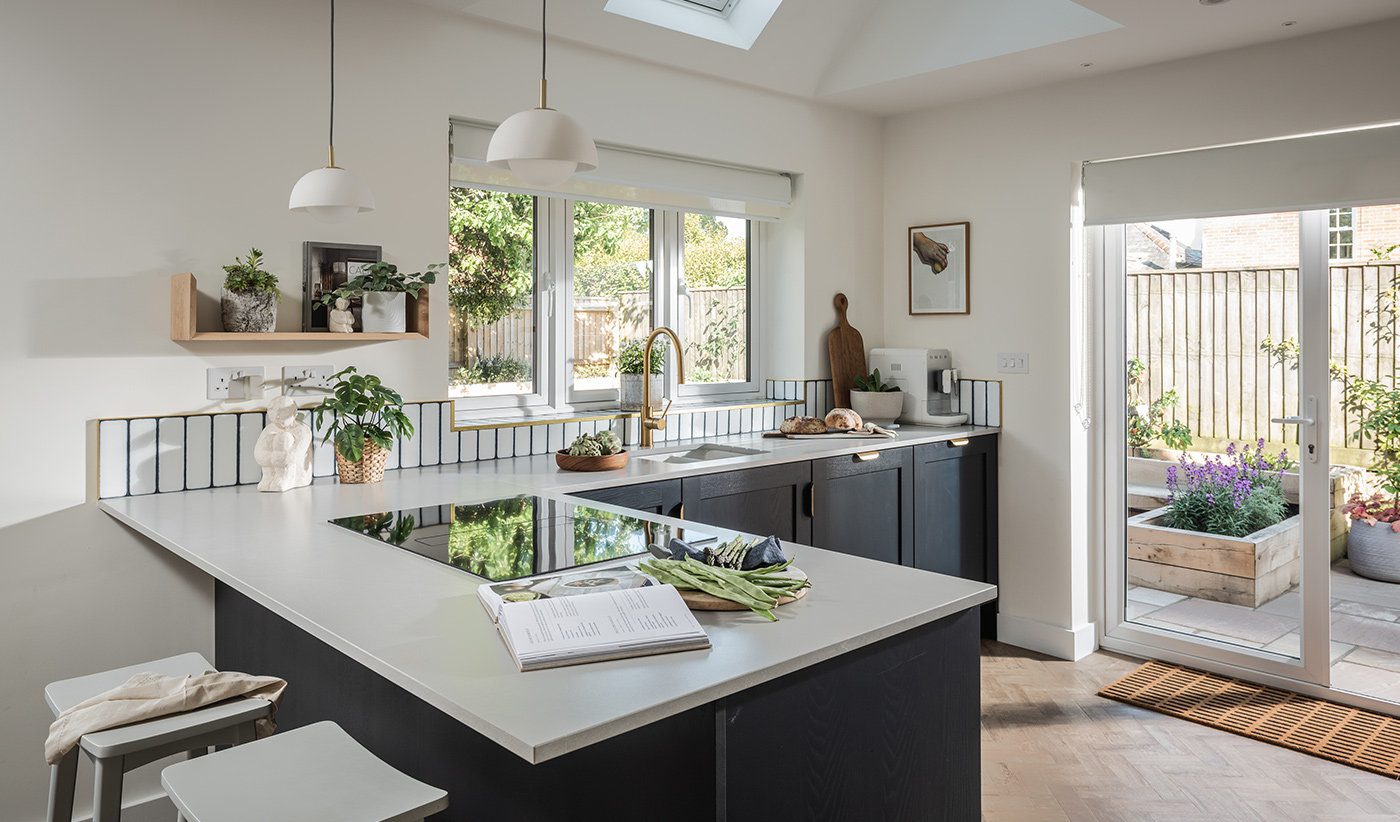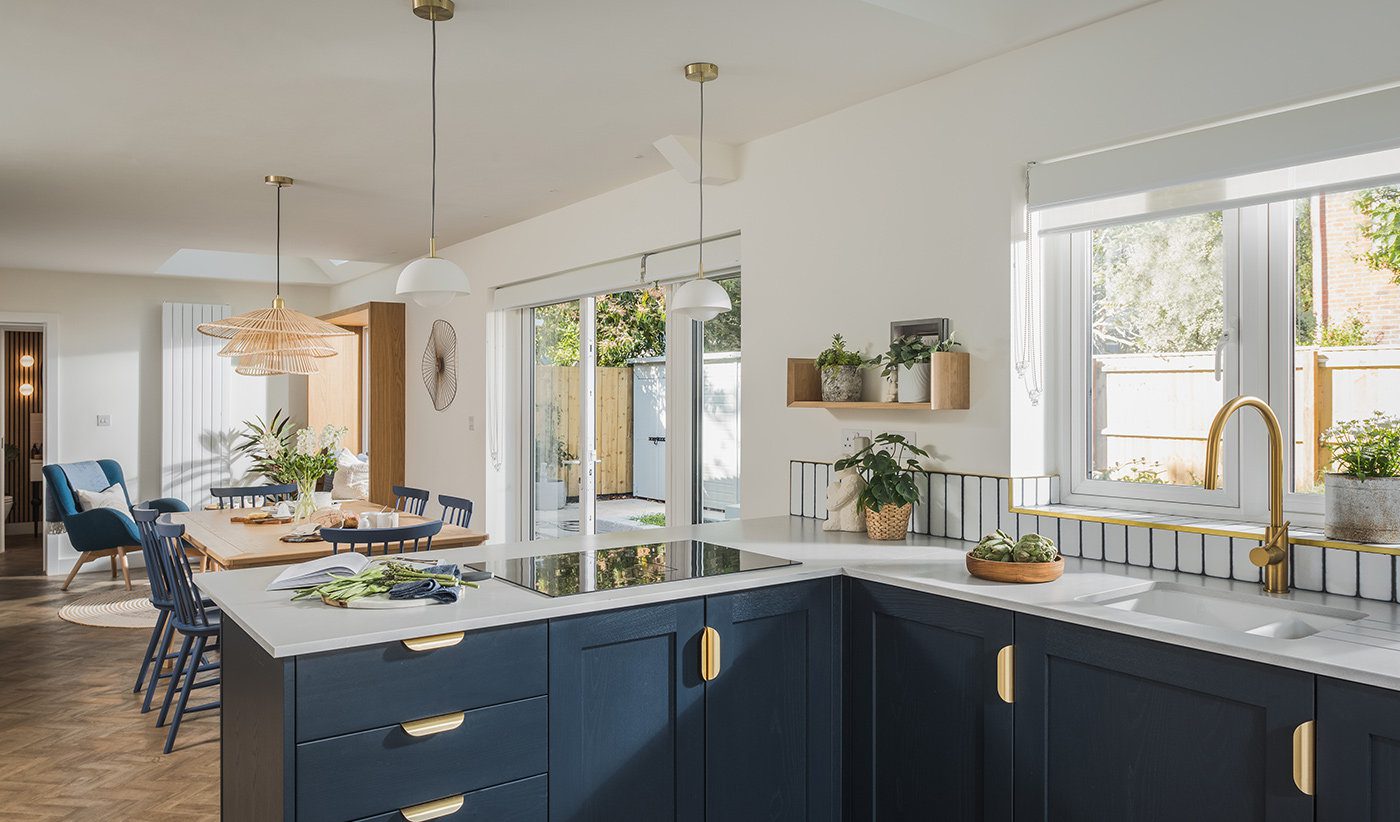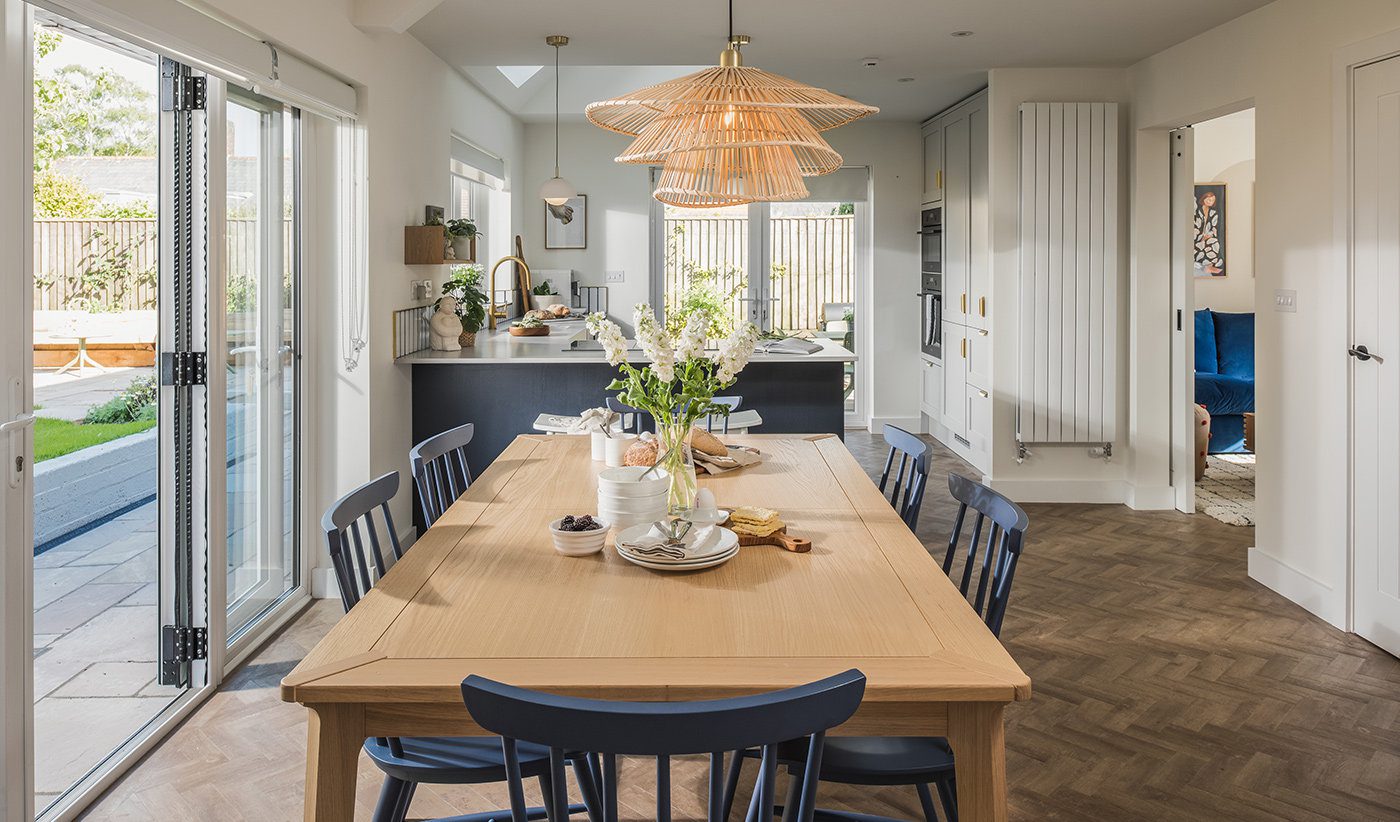 "We can't tell you how delighted we are that we chose to work with INKSPACE. We selected the team initially because we love their work and, as our project progresses, we continue to be delighted with their creativity, approach and attention to detail. They are working incredibly hard to help us get the project complete on time and have come up with imaginative ideas to cope with budget constraints. Most importantly, every member of the team is an absolute pleasure to work with."
– Sarah Hughes, Client
If you have a project in mind we'd be very happy to help you bring it to life