Replacement Pool
and Gym Building
in the New Forest
INKSPACE architects ​were appointed to design a replacement pool building within the grounds of a private home in the New Forest National Park.
The building has been designed to reflect the modern requirements of the client, whilst ensuring it sits comfortably within its rural environment. The original design was amended following extended negotiations with the Local Planning Authority and following the completion of the landscaping, the project is now finished and being enjoyed by its owners. The design offers a light and airy swimming pool area, with the intersecting timber​– ​clad box providing additional accommodation for a gym, changing facilities and sauna.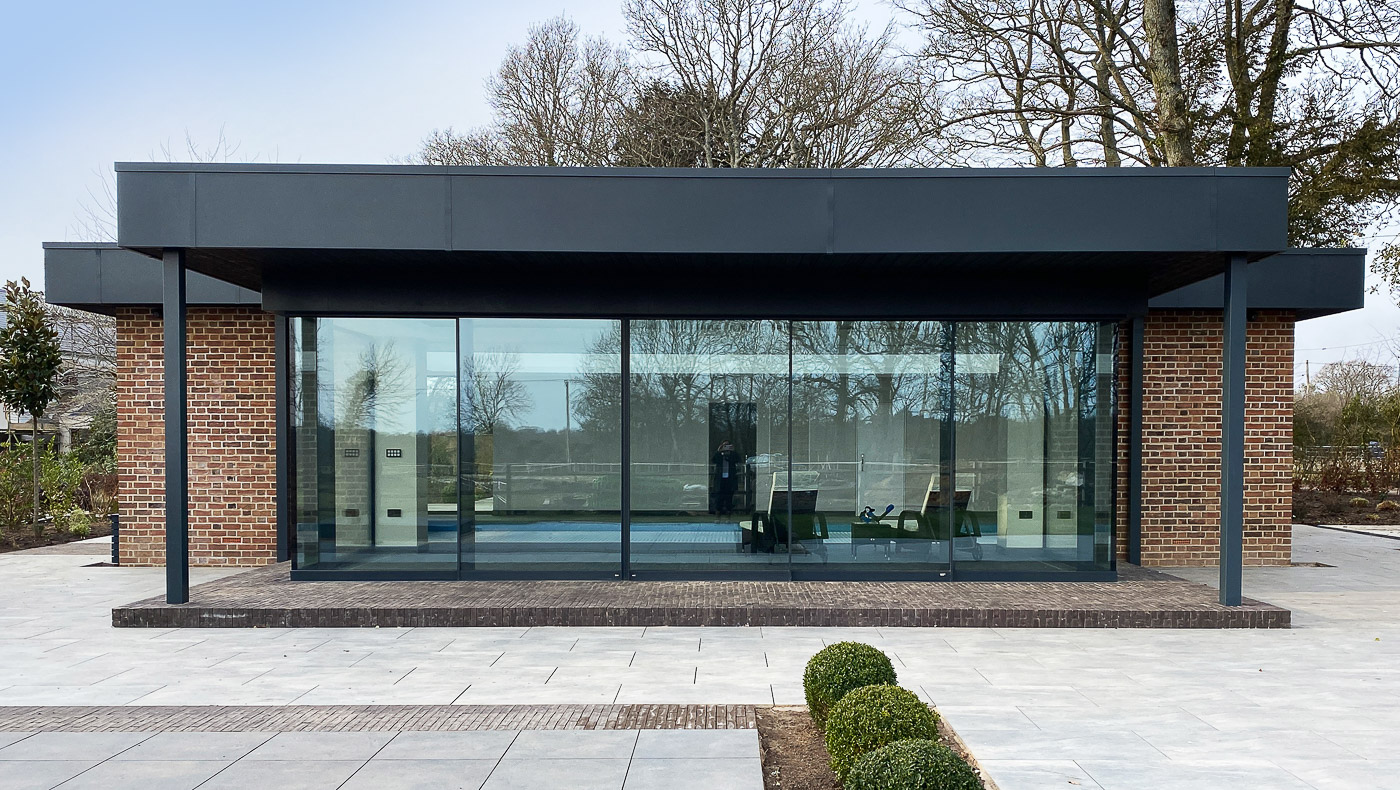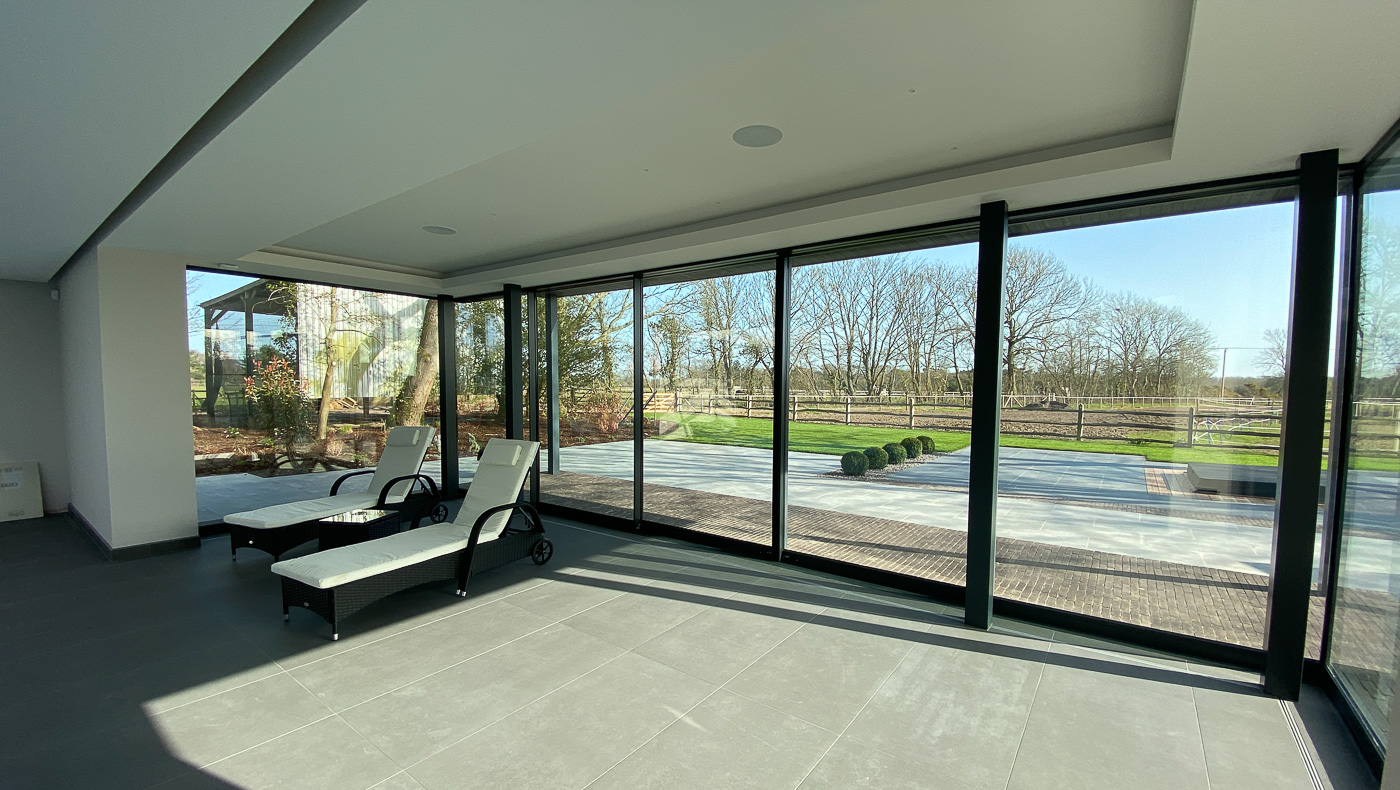 "We have been working with INKSPACE for the past 4 years on two projects in the New Forest National Park. They have been instrumental in gaining us Listed Building Consent for the refurbishment of our home, and for gaining Planning Permission for our new build pool house. They are always on hand to answer any queries and every member of the team is friendly, knowledgeable and easy to work with. As we approach the completion of our projects, we would not hesitate to recommend them to others looking for an Architect, especially for those in need of specific knowledge on Listed Buildings, Conservation Areas and for building within the National Park".
– Andy and Karen Richards, Client
If you have a project in mind we'd be very happy to help you bring it to life