An INKPSACE Interiors guide to Hygge in your home
June 30, 2020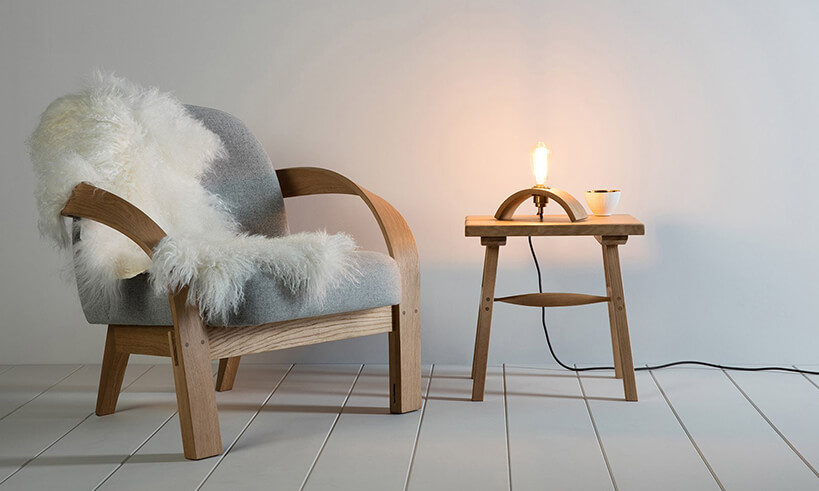 It's a popular buzzword during colder, bleaker months, but what exactly does hygge mean and how can the concept enhance your home?
Hygge (pronounced hoo-ga) is a Danish word, believed to have first originated in the eighteenth century. It has multiple meanings and can be applied to everything from lifestyle and wellbeing to décor. Hygge in the home reflects a cocooning, comforting sanctuary with friends, family, food and mindsets all interwoven. Sitting enjoying a glass of red wine after a forest walk with friends fits this brief just as much as any specific design aesthetic. Hygge is seen as particularly relevant in winter months.
At INKSPACE we agree with the Danes theory that good interior design and great architecture can improve the quality of everybody's life.
The late Danish architect Finn Juhl, believed that houses should be designed from the inside out, and that furniture should be practical but also aesthetically pleasing. Our philosophy, as both Architects and Interior Designers is similar when approaching a project from both exterior and interior perspectives; homes should be both pleasing to look at and pleasing to live in.
A cosy zone
Interiors magazines tend to depict hygge in a certain way; use of warm throws in natural materials, Danish mid-century furniture and candles for ambiance.
Hygge isn't meant to be prescriptive. It is less about creating a style and more about a general approach to life – how a place is experienced, as opposed to a purely physical appearance.
When creating a hygge interior, a good starting point could be to create anything from a window seat with large, comfortable cushions to an open plan snug, or even an outbuilding designed from scratch.
Let there be (warm) light
We cannot stress enough the importance of using the correct lighting in any interior scheme. At INKSPACE we are fans of using as much natural light as possible and factor that in from the outset when creating our designs. In Denmark, natural light during certain months of the year is very limited and harsh electrical lighting is seen as the exact opposite of the hygge vibe.
Copenhagen born Poul Henningsen, who studied architecture before focusing on lighting design, was a firm believer that our homes should be filled with as much light as possible. The sculptural nature of his classic 1950's Artichoke light ensures a warm glow is emitted in all directions. For a modern take on this, we love Tom Raffield's lights which are created from wood using steam bending and in keeping with the hygge preference for natural materials.
Lighting created with a mix of pendant, table and floor lamps can create a warm effect similar to candlelight which is regarded as 'living light', creating a softer atmosphere.
Where practical, open fires or wood burning stoves give any room a focal point and a huge injection of hygge.
Fabulous furniture
The Danish Modern movement is most commonly associated with the hygge concept. Featuring clean, simple lines and natural materials, classic examples of this include:
Any furniture made to last, which is comfortable to use and aesthetically pleasing to look at, more than adequately fits the hygge concept. In practical terms, this could be anything from a large, modern corner sofa to an antique rocking chair, dressed with cushions in natural fabrics.
It is also worth considering benches rather than individual seats, around a large kitchen or dining table. While benches may not be seen as the epitome of comfort, they represent the coming together of friends and family in a communal enjoyment of food; a key hygge concept.
Hygge hints
Create a designated 'snug' area where you and your family can gather together and unwind.
Invest in comfortable furniture with clean lines, expertly made to last, which can be passed down through generations.
Opt for quality handmade accessories, rather than mass produced ones where possible – think hand thrown pottery and rugs.
Layer lighting, keeping it warm while making the most of any natural light.
In terms of colour, a neutral palette and calming pastels work well.
Adapt the look to suit your preferences and home – what represents hygge for one person may not for another.
Main image credits
Wood burning stoves from www.scan.dk
Chair, table and lamp from Tom Raffield, www.tomraffield.com
www.oyoylivingdesign.co.uk – accessories and soft furnishings
August 23, 2023
June 21, 2023
November 1, 2021